Author: Caryn Larrinaga
Narrator: Jessica McEvoy
Length: 9 hours 51 minutes
Series: The Soul Searchers Mysteries, Book 2
Released: March 2020
Publisher: Twisted Tree Press
Genre: Supernatural Cozy Mystery


Mackenzie Clair finally has this whole ghost-hunting psychic thing figured out. The Soul Searchers are a hit, she's got pet-parenting down, and she even has a plan to banish the poltergeist running amok at a lakeside cabin. Best of all, Donn's Hill feels like home. But not everyone loves the town as much as Mac.

A world-famous paranormal debunker thinks the psychics in Donn's Hill are lying about their abilities. His determination to destroy the Soul Searchers threatens Mac's livelihood, and when a killer strikes, the sheriff's suspicions threaten her freedom.

Mac needs all the help she can get to find the real murderer and clear her name… even if that help comes from beyond the grave.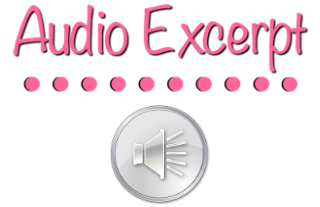 Caryn Larrinaga is a self-described horror evangelist and paranormal junkie. Her debut supernatural mystery novel, DONN'S HILL, won the League of Utah Writers 2017 Silver Quill Award in the adult novel category and was a 2017 Dragon Award finalist. Her short fiction has won multiple honors and been featured in local and international anthologies. Watching scary movies through split fingers terrified Caryn as a child, and those nightmares inspire her to write now. She lives near Salt Lake City, Utah, with her husband and their clowder of cats. Visit www.carynlarrinaga.com for free short stories and audiobooks.
Between peddling video games and teaching yoga in her home state of Arizona, Jessica McEvoy attempts to conduct a career as a professional voice actress. This, however, is moderately undermined by the fact that she records in a dimly lit closet with her microphone balanced on a stack of old board games (Junior Scrabble and Powerpuff Girls Monopoly form a strong foundation), but she hopes that no one holds that against her.
Though her main work consists of narrating audiobooks, her first dive into the voice world was through the NoSleep podcast after answering a post from the LibriVox forums. Having been raised on horror movies and scary stories, she was beyond excited to be able to work on the show. Many stories, tortured screams, deranged villains, and creepy little girl giggles later, Jessica hopes to work on the podcast for seasons and seasons to come.

Plugging you into the audio community since 2016.
Sign up as a tour host
here.